The original hosts of PreMarketPrep met in 1999 at Bright Trading. Joel came from a five-year tenure at Olde Discount as a market-maker in stocks listed on the New York Stock Exchange. Rob was a new manager who opened the Vancouver branch of Bright.
Joel took his years of experience from the floor of the Chicago Mercantile Exchange, then enhanced his knowledge of equities markets at Olde and started to cultivate a unique breed of traders for Bright Trading. One of those traders was Dennis Dick, who was navigating his way through the "penny stock" world and was anxious to expand his trading strategies and use of leverage. Through his mentorship from Joel, Rob, Don and Bob Bright, he quickly incorporated the impact of S&P 500 futures into his trading repertoire. After a rough start, which included a string of 19 losing trades, he evolved into one of the most versatile, profitable and consistent traders on Wall Street.
In 2012, as Dennis was getting frustrated with the nuances of intraday trading, he started trading the premarket, and after hours sessions. Joel had always traded the robust after-hours and premarket action in the stock-index futures. Thus, they teamed together, and PreMarketPrep.com was born.
Fast forward to 2020, Rob started joining Joel and Dennis, bringing statistics and odds data from his other business, StockOdds.
The shows now are an amalgamation: Joel brings his knowledge from the trading floors, nuances of market-making and technical insights. Rob then adds his decades of experience both as a trader and manager, along with Odds that retail and proprietary traders, such as those at Bright, use every day.
Under any market conditions, Joel and Rob reveal the catalysts for market action and discuss multiple Odds and trading set-ups to capitalize on even the most volatile markets. Moreover, Joel and Rob are at their best under circumstances that most traders fear the most: increased volatility.
Although most market podcasts and websites promise to make you rich quickly, our goal is to provide you with the most current market information available; this will allow you to make better trading decisions. In addition to this benefit, their content is informal and light-hearted. The hosts tend to squabble and share entertaining and worthy trading memories from the pits, the Olde trading desk, and of course, the offices of Bright Trading.
You can live in the past when it comes to markets, or have a crystal ball available before making any long or short-term investment decisions. We are that crystal ball. The choice is yours.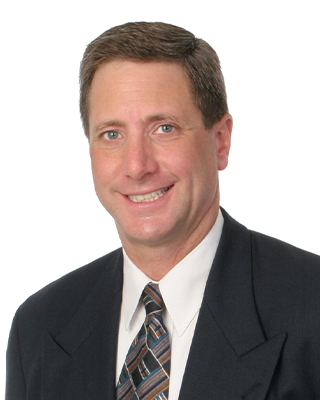 Joel's introduction to trading was in the Standard and Poor's 500 Index futures pit at the Chicago Mercantile Exchange. During his time at the CME, he was involved in Index Arbitrage as well as trading foreign currency futures and options. From 1994-1999, he was a proprietary trader for Olde Discount Corporation. Following his tenure at Olde Discount, he founded the Detroit office of Bright Trading, LLC. His responsibilities included trader recruitment, orientation and education as well as the day to day management of the office. He held this position until 2003. Since 2003, Joel has been an independent trader researching and developing proprietary indicators and trading systems for the equities and futures markets. Joel holds his Bachelor of Arts in Political Science from the University of Michigan.
Now, Joel brings his years of technical insights from the 24-hour market and now identifies technical setups with ease. From the simple technical analysis of daily high, lows, and closes, to double/triple-tops and bottoms, Joel's experience is paramount to the Premarket Prep shows. He enjoys sharing and teaching his simplified approach to technical analysis and assisting traders/investors in optimizing their exit and entry points.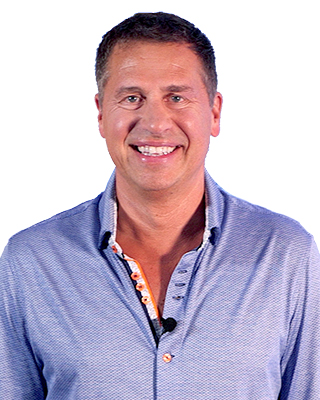 Rob is a seasoned entrepreneur who has successfully founded many businesses over the past twenty years. He has been an active participant in markets for 28 years beginning with trading equities, options and commodities from 1992 to 1998 on a retail basis. Moving to a Professional Career, Rob joined Bright Trading LLC in January of 1998 and currently serves as the President and COO. The underlying technology and StockOdds Learning Academy has evolved over many years of use and application by the career professional traders at Bright Trading.
Over the years Rob has traded over a billion shares in various strategies including Openings & Closings, Risk Arbitrage, Basket Trading and Pairs Trading. Trader Education, Coaching & Mentoring had always been a love of Rob's and he strives to better the odds of individuals that are trading for a living.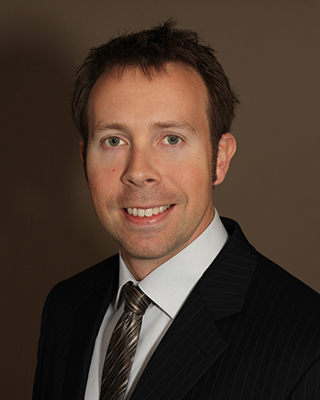 Dennis Dick is a proprietary trader and market structure consultant with Bright Trading LLC. He has nineteen years of proprietary trading experience specializing in pair trading, crutch trading, momentum, contrarian, technical, and algorithmic trading. His insights into equity market structure have been cited in a number of financial publications including the Wall Street Journal, Reuters, Dow Jones, and Forbes. He has also discussed market structure on CNBC. He successfully predicted the flash crash, four months before it happened (see his published prediction here). Dennis is a regular contributor at CFA magazine, and a former member of the Capital Markets Policy Council at the CFA Institute. He holds his Business Degree from the University of Windsor with a concentration in Finance and Economics.